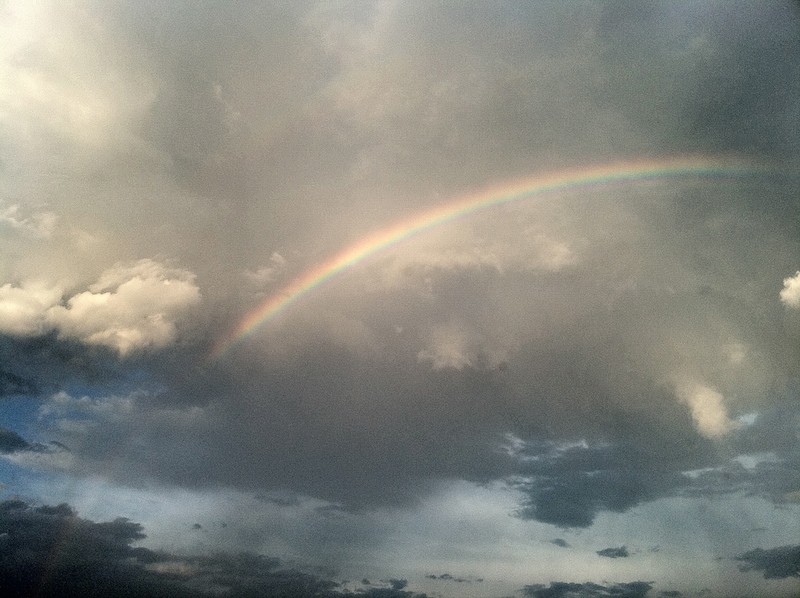 Love never stopped, but attachment did.
I often dream of you;
but my dreams won't humor me.
We are miles apart, in distance and in mind.
We met at a fork and you followed your path.
I carried your ghost with a stain in my heart.
My path is of peace and hope that sometime
we'll lay on a log and once more glance at the stars.
And do this in spite of you, in spite of I.
Two mountains may not come together
but two people surely can.
By tuttysan © 2010
At the end of the raimbow – a poem.