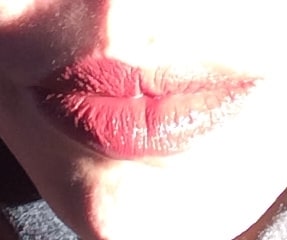 Squat in the sin of your virile surface
Offer my flowers as gift that open,
so that you may come in…
be transported to earthy bliss.
Animal instincts rush through my veins.
Lips open, moans are loud.
I drink from your mouth, the passion rises.
Want to close my eyes,
but will keep them open.
More obvious that way, more arousing.
You drink from my mouth and the tempo is rising.
I serve myself not just wishing to give,
but wanting to receive. Pleasure. Badly.
You take me and just the same, you give yourself.
Most wonderful sounds of pleasure
leave me and leave you.
Humming the song of lust, pure desire.
I squat in the fire of your feast
and surrender
in the highest of grounds.
By tuttysan © 2007
Carnal – a poem.