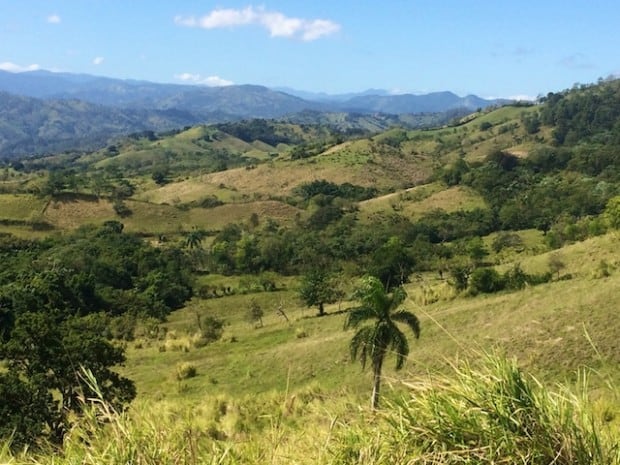 Green,

that is for peace and tranquility

breathing in and marveling

on a prairie looking out

at the mountains and the horizon

That is for hope that life is taking its course

continues and multiplies

It has found sustenance

And flowers are soon to be in bloom

Green,

that is for beginnings

not quite knowing, but sticking with it

For smiles devoid of cynicism

falling down, getting up

That is for war and camouflage

blending and deceiving

one that kills for land, for power, for spirit

Or is it, spirit?

Green,

that is for your eyes that stare

and say many things

that think the unthinkable and make others fall

Don't close them

Green

Is for the color of life

the color of earth, pregnant and in labor

innocence, power, deceit

tickers, transparency, danger,

breasts, love

and you.

By tuttysan © 2006

Green – a poem. Photo: Mountains near Hatillo, Jarabacoa – Dominican Republic.