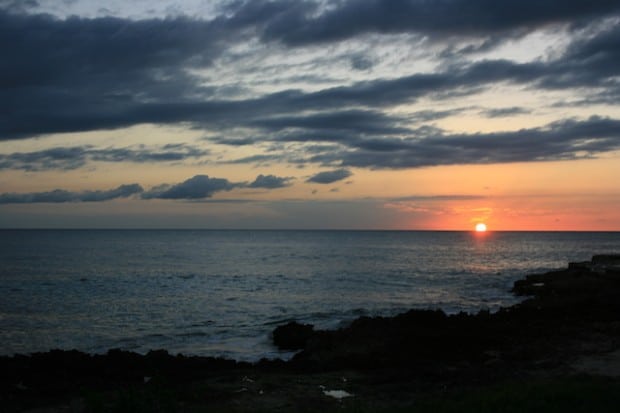 Walked in silent contentment, cascading from the unknown.
A smile coming from the loss… of unnecessary objects.
The wall of nothingness I clang to
becoming meaningless at the prospect of you.
Bliss, on a chilly night, that leaves you crying joy.
Nirvana, at the sight of loss.
By tuttysan © 2007
Of bliss untold. A poem. Photo: Sunset at Bayahibe Beach, Dominican Republic.