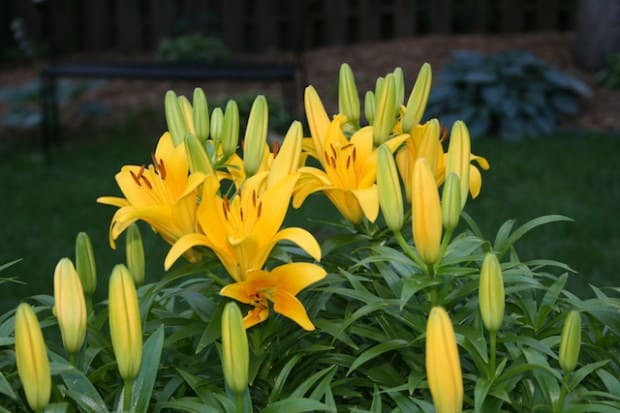 When Daisy grows, our love will be solid.
When Viola blooms, our passion reborn.
When Rubber is older, our garden will flourish.
Baby Tears will run around
with silly giggles and half-moon eyes.
And your spirit will run rampant through the yard;
planting, digging and seeing more.
I'll look through the kitchen window teary-eyed
and not call you for lunch
until I'm done
basking in my two seconds of freedom;
to enjoy the fruits of my labor:
so dear, so different, so blessed, so mine.
By tuttysan © 2007
Simple dreams – a poem. Photo: my yard.