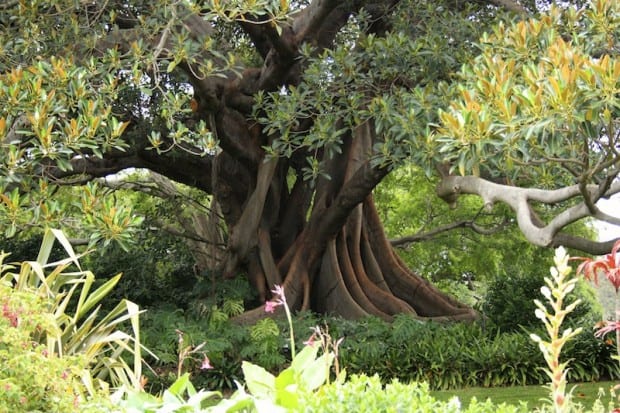 And they say love leaves once you have it for sure.
 Subjects are left wondering where the passion went.
Pretty bodies lay languid, devoid of life.
Souls forget the magic that brought them together.
If you nurture the one, you will nurture the two.
Nurture the one with solitude.
Get your soul back, so you can share it.
And then do it again
many times over.
By tuttysan © 2007
Inspired by the HBO original seriesn "Tell me you love me". Photo: Ficus tree at the Royal Botanical Garden, Sydney Australia.