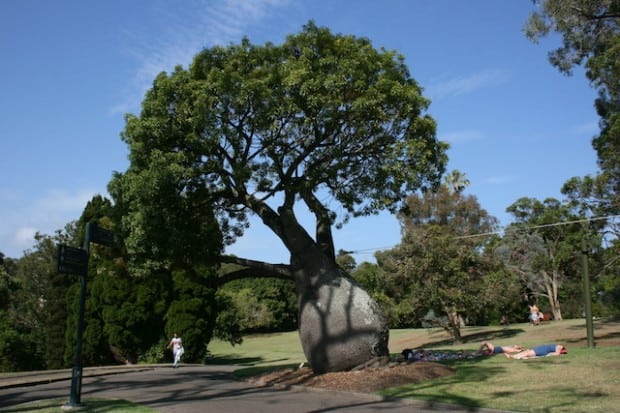 Our love is custom-made with sprinkles of nice and pure.
Bliss spills off our bodies and overflows our souls.
If peace is our ally and smiles our friends,
why should we trivialize
the nonexistent drama of the uncomplicated?
Should I look for a cheap laugh at the expense of your ego?
Should I give you worries and have you on edge?
Should I make you insecure, so yo don't take me for granted?
Not with you, not today.
Let egos kick with their baby screams
if we refuse to take them on that roller coaster ride.
My breath grew up and likes it boring.
Uncomplicated is the new fun.
By tuttysan © 2007
Uncomplicated – a poem. Photo: Royal Botanical Gardens, Sydney – Australia.